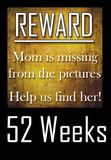 My 5th entry for this weeks 52 weeks challenge

My son love to pose in front of the camera with me. One day while attending a Children's Birthday Party he ask me to have a pose with him first before joining the games given by the birthday host.
Here's our cutie pose . . .
having fun :)
enjoying each other's company :)
For more 52 Weeks Challenge entries, just click the button above :)