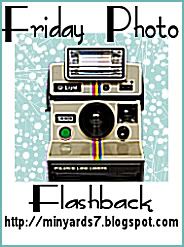 For today's Friday photo flash back I will be sharing my grade 6 elementary class picture way back 1990. I studied at a public school just a walking distance from our house. So every day I walked for almost 10 minutes from house to school and vice versa. I and my classmates have been together since grade 1 to grade 6 so we've been close to each other like brothers and sisters already.
our class picture way back 1990 :)
I'm in the 1st upper row 2nd to the last
just click the photo to enlarge :)
this was taken during our first ever reunion way back 1995
we're not anymore complete
for we lost contact with some of our classmates :(
Have a nice weekend everyone!!!

If you want to share your photo flashback, just click the button above. :)