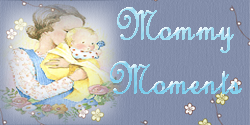 Its Friday Once Again...
Mommy Moments Time !!!!
Today's theme is Part of the Family
For my entry today, I'll gonna share with you my son's fave Tito (Uncle). And his fave tito is my cousins husband Capt. Ares Beltrano which he fondly call tito Ares. His fondness to his tito Ares begun when Capt. Beltrano invited us for a Huey ride last May 10, 2008. My son really did enjoy the ride so much that until now he can't forget that experience. In fact when you will ask him what would you like to be when you grow up his answer would be "pilot, parehas ni tito ares" Pilot like tito Ares.
after an enjoying huey ride my son with his fave cousin
can't help but touch the helicopter making sure that
his not dreaming, i guess...:)
pose with the other pilots :)
For more Mommy Moments entry just click
here
Happy Mommy Moments!!!