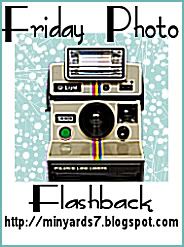 Today for my Friday Photo Flashback entry I will be sharing with you our Barkada Picture way back 1999.
I miss our barkada outings and gimmicks well, those were the days :) We've been close of friends since our college years and up to now. Even though we have our own lives already we still find time to contact each other and go out once in a blue moon. Lol!
Our first ever Barkada Studio Pic

Have a nice weekend everyone!!!

If you want to share your photo flashback, just click the button above. :)