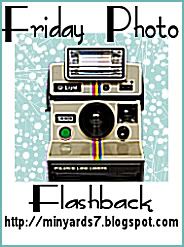 I and my Papang
I dedicate today's Friday Photo Flashback in memory of my father who died 8 years ago. Tomorrow June 20 will be his 68th birthday.
I'm not a Papa's girl, as i recall we always argue with my papang because his an old fashion father who wants her daughter to be always at home. He believes that if you're a girl your role is only in the house. But I'm not like that, I'm a modern girl who loves to explore new things. In fact my papang used to call me a rebellious daughter before. :). Well, i guess my papang was over protective then because he wants only the best for me. And I'm sure wherever he is right now he'll be happy for he has formed a responsible daughter.:))
Happy Birthday Papang & Happy Father's Day too :)
I miss you much . . .

If you want to share your photo flashback, just click the button above. :)